Family Kayaking Trip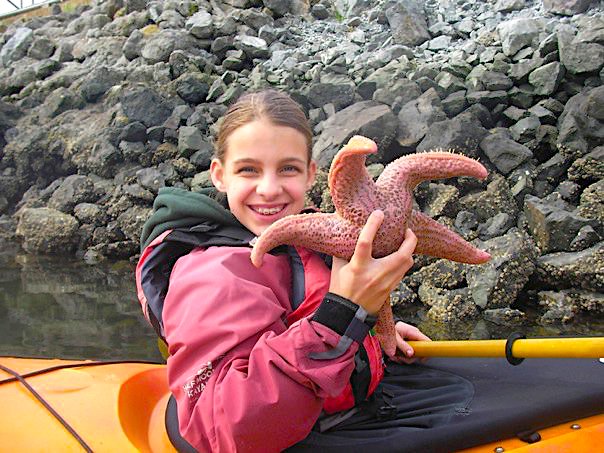 Kids Kayaking Trip
Adults $120 / Kids $80   
(This is a three hour trip.)
(tips for guides not included)
Our Kids Kayak Programs are a great way to introduce your family to the sport of sea kayaking. After a brief boat and safety orientation, we will launch our kayaks and paddle across the protected harbor among the sea birds and harbor seals. We'll land on the other side of the harbor at Pillar Point, walk across the sand spit, and possibly explore the aquatic life of the tide pools at low tide, before returning in our kayaks to our departure point.
In the interest of safety and group comfort, all of our guided kayak tours are run in double kayaks.
Dress:
We provide wetsuits and waterproof paddle jackets for all classes, rentals, and tours. You bring sun block, sunglasses with retention strap, synthetic sweater, shoes that can get wet, and a hat. A change of dry clothes and a towel is recommended in case you get wet during the trip.
There is a $280 (or 3 person) minimum for this trip which must include at least 1 adult. A "kid" is someone under 14 years of age.
If you are interested in this trip please contact us at info@hmbkayak.com and we will work with you to find a date that will work for you and your family