Night Paddle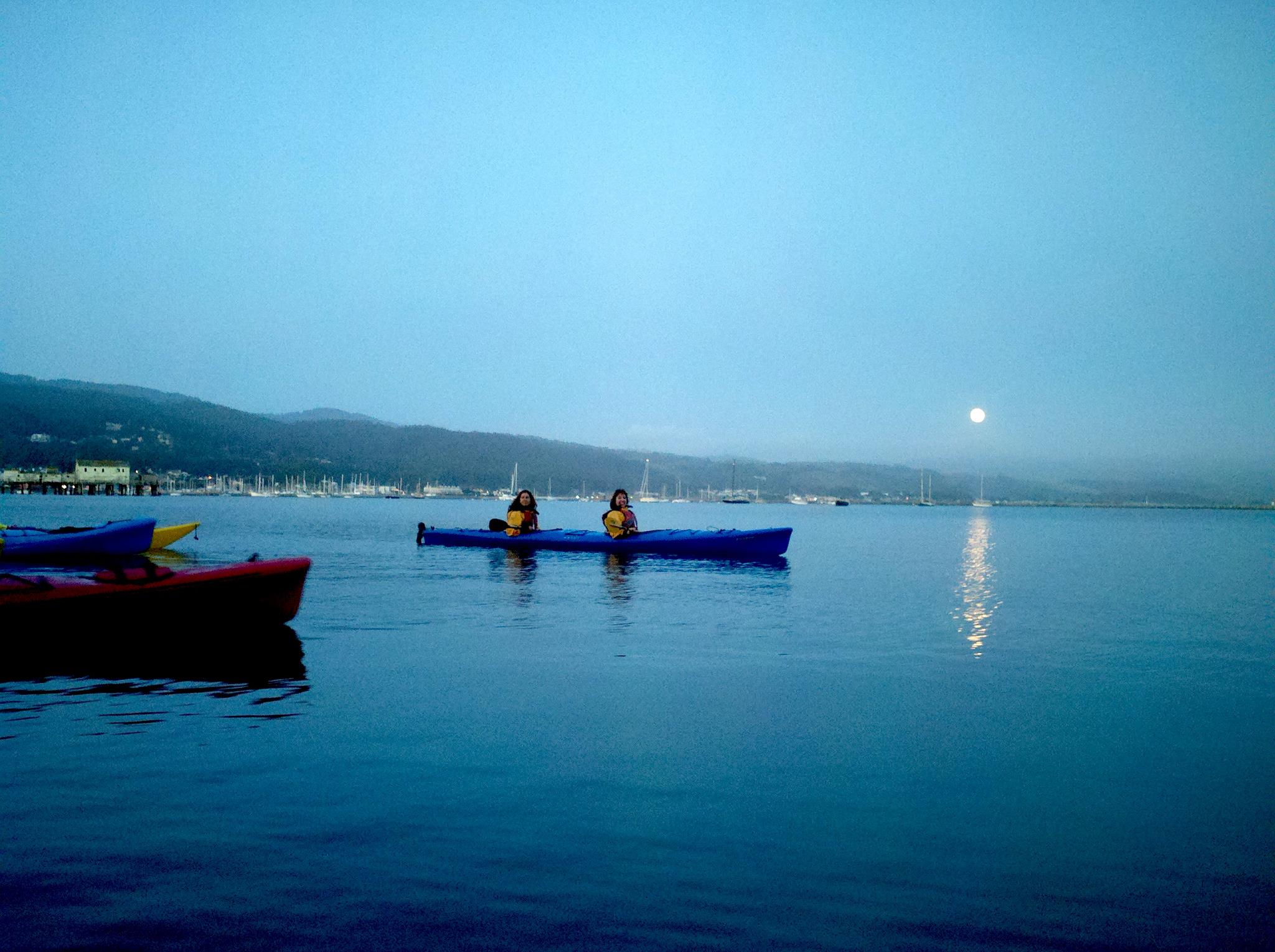 Night Paddle
$100
(3 hour trip)
(tips for guides not included)
A short kayak and safety orientation prepares you for a leisurely night paddle. Starting off into the sunset on the tranquil Pillar Point Harbor. We'll glide past harbor seals and the abundant sea birds in the fading afternoon light in our stable double kayaks. As the sun fades into darkness we'll stop and float quietly, listening for the barking of distant sea lions, before resuming with possible silvery moonlight sparkling in the wake of our kayaks. If the moon is hidden behind the clouds, it's more likely to view the bioluminescence in the seawater.
If you have 3 or more people, you may book a guided tour for 3 hours.
You may choose from either boats, boards or bikes, whatever day and time you would like.
Choose your day from the calendar and your date will be secured, enter your preferred time in the provided question box or we will contact you about a time.
info@hmbkayak.com
650.773.6101
 Full Moon to Dinner Paddle $120 (5pm-10pm)
(tips for guides not included)
We'll begin the full moon dinner paddle with a leisurely sunset paddle to dinner at your choice of Sam's Chowder House or the Half Moon Bay Brewing Company. After dinner, we'll return to our boats and watch the moon rise over the hills as we quietly paddle through the moonlit waters of the Pillar point Harbor. If the moon is hidden by clouds, we'll have a chance to see the bioluminescence in the seawater.
Dates: We can run this as a private trip any night of the week for groups of three persons or more.
Due to the nature of the logistics for this trip it cannot be booked online.
Please email or call for reservations.
info@hmbkayak.com
(650) 773-6101
Dinner is not included in the price of this trip, clients will pay for their own dinner.
Dress
We provide wetsuits and waterproof paddle jackets for all classes, rentals, and tours. You bring sun block, sunglasses with retention strap, synthetic sweater, shoes that can get wet, and a hat. A change of dry clothes is recommended in case you get wet during the trip.
Signing up with Half Moon Bay Kayak Company: To ensure that you get the date you prefer, please call 650.773.6101 to make trip reservations early. All HMB Kayak Co. events are subject to cancellation due to weather and lack of paddlers. There is no charge if HMB Kayak Co. cancels at any time, or if you cancel one week or more prior to your event. If you cancel less than a week before your event, you will be charged the full amount. For an additional $25 per person, you can reschedule for another trip this year. Sorry, there is no refund or credit for no shows.