Private Guided Tour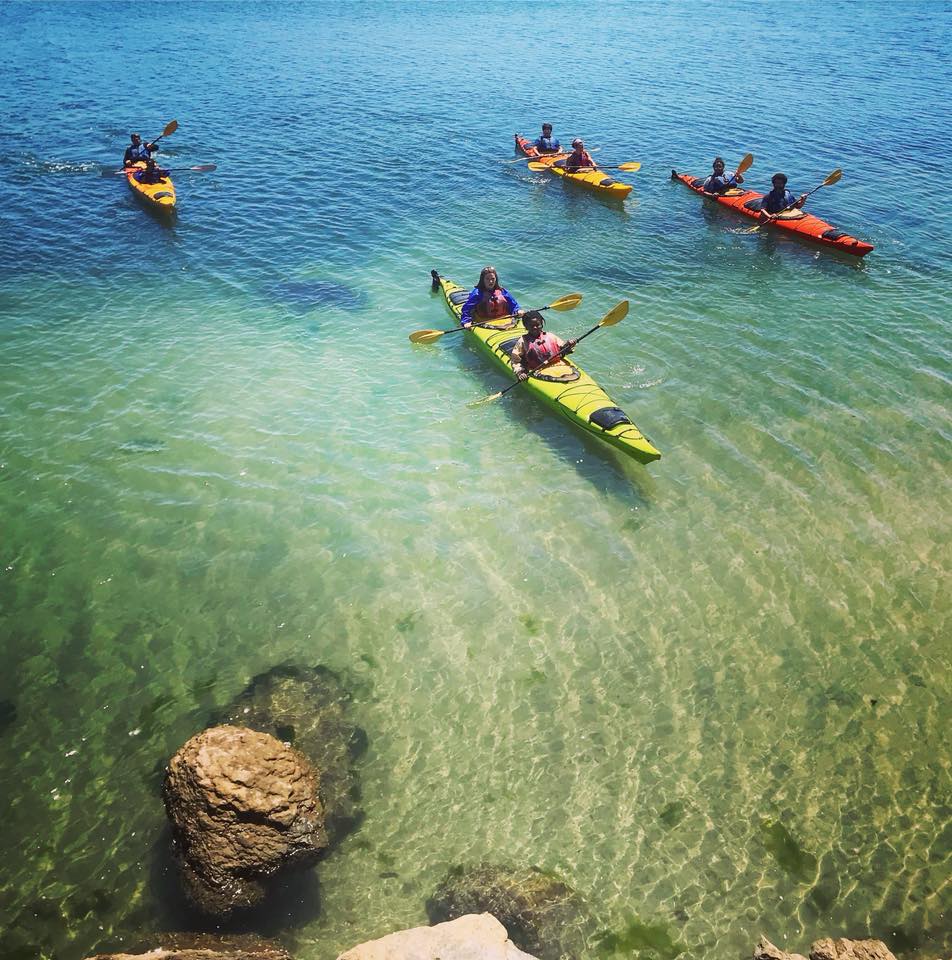 $85 a person
3 or more people, start time decided by you…
If you have 3 or more people, you may book a guided tour for 3 hours.
You may choose from either boats, boards or bikes, whatever day and time you would like.
Choose your day from the calendar and your date will be secured, enter your preferred time in the provided question box or we will contact you about a time.
Boats:
Our harbor tour is designed for tourists and locals alike. After a brief kayak and safety orientation, we will launch our kayaks and glide across the tranquil waters of the Pillar Point Harbor amid the sea birds and harbor seals. Your guides will point out the unique sites and offer information on topics such as the local history, bird life, marine mammals, and the legendary Mavericks surf spot.
Boards:
Suit up and paddle out to Pillar Point.  We will start by explaining safety and the basics, then our experienced guides will will lead your group of stand up paddle boards around the harbor and to the point. Along the way we will have the opportunity to see the many different types of wildlife that the harbor has to offer. Great for first timers or the pros.
Bikes:
Leaving from the shop, we will head South on the famous California Coastal Trail. The paved trail will lead our ride along majestic ocean bluffs and beach views as we wind our way along the sights and sounds of Half Moon Bay.
Along the way we will stop for bathroom and snack breaks and have plenty of time to take in the scenery on this lazy 3 hour ride.
We may even make it to HMB Main Street before having to turn around.
You will have an opportunity to choose one of the 3 activities above during your booking process.
You may also email us any with questions or specific needs.
info@hmbkayak.com
650.773.6101
Dress
We provide wetsuits and waterproof paddle jackets for all classes, rentals, and tours. You bring sun block, sunglasses with retention strap, synthetic sweater, shoes that can get wet, and a hat. A change of dry clothes is recommended in case you get wet during the trip.
Signing up with Half Moon Bay Kayak Company: To ensure that you get the date you prefer, please call 650.773.6101 to make trip reservations early. All HMB Kayak Co. events are subject to cancellation due to weather and lack of paddlers. There is no charge if HMB Kayak Co. cancels at any time, or if you cancel one week or more prior to your event. If you cancel less than a week before your event, you will be charged the full amount. For an additional $25 per person, you can reschedule for another trip this year. Sorry, there is no refund or credit for no shows.