Advanced Kayak Surfing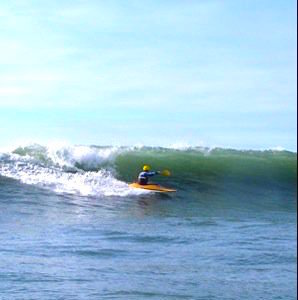 Advanced Surf Kayaking Class:
$150
8:30am–2:30pm   
Advanced Kayak Surfing Prerequisite:  Level 1 Kayak Surfing or equivalent experience, good paddling endurance, and strong swimming skills.
Are you ready to experience the bigger waves and learn to better read and choose your perfect ride? This level 3 class will take you from the smaller waves at Surfers' Beach (or other coastal breaks in shallow water) to the bigger waves and deeper water at Pillar Point. You'll be using sit on top surf kayaks with the guidence of an experienced instructor who is there to give you comfort and confidence. This class will greatly improve your kayak surfing skill level and is so fun that people often take it more than once.
Please bring a lunch, a sun hat, sun block, plenty of water, a change of warm clothing, and lots of endurance.
There is a $300 or 2 person minimum for this class.